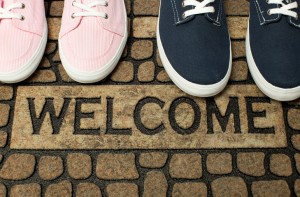 Hello from Dr. Frank Michitti and his team! Welcome to our blog! We have been in Feeding Hills for years and decided that a blog would help us further our mission to bring people their essential dental care. You might be asking yourself, "Why would I read a dental blog?" The easy answer comes in the form of another question, "Do you have teeth and would you like to know how to keep them healthy and beautiful?" If yes, this blog will be your best source of information. While you can always scour the internet to get a general idea of what dentistry has to offer, this blog will enable you to know exactly what your local options are. First, let's meet your long-serving dentist in Feeding Hills.
Meet Dr. Frank Michitti
An Ohio native, Dr. Michitti received his doctoral degree from The Ohio State College of Dentistry, and continues to expand his knowledge and skills through continuing education courses to this day. He has also participated in programs from the prestigious Dawson Center for Advanced Dental Study and the New England Master Track Program. In 2016, he was given the award of Master of the Academy of General Dentistry (MAGD), which is an honor only 1% of dental professionals achieve.
He understands that in order to provide the perfect kind of care, you need a gentle, but meticulous approach. He knows his patients are only truly served if they're relaxed and comfortable, so he always goes the extra mile to take care of an entire person, not just their smile.
What Makes Us Special
All Under One Roof: When you decide to visit us at Lifetime Dental, we want you to know that we can take care of your teeth in every possible way. Whether you come in for a check-up and cleaning, need to have a tooth restored, or simply want your smile to look its best, we have every solution you and your family could possibly need now or in the future. Your cosmetic dentist in Feeding Hills will make sure you're as confident coming into the office as when you walk out with a fresh, clean smile.
Complete Dental Implant Treatment: The longest-lasting solution for replacing missing teeth involves dental implants, and unlike many other practices, Dr. Michitti can complete the entire procedure himself. This makes the process much quicker for you and ensures that you will always be working with the doctor that you trust.
Emergency Dentistry: When your teeth suffer a traumatic injury, you can call us immediately. We'll be able to provide you with the pain-relief and treatment that you can't get at the emergency room, and will do everything we can to save your teeth.
Top-Rated Service: We like to let our work speak for itself. Hundreds of happy patients have taken time to sing our praises and talk about why they always choose us for their family.
Want To Know More?
If you would like to know more about what your family dentist in Feeding Hills can do for you and your family's smiles, or want to schedule an appointment, please call us today. We're always available to answer any of your questions, and look forward to meeting you.
Be sure to check back with this blog regularly for new tips and information on how to keep your teeth strong and beautiful for years to come.