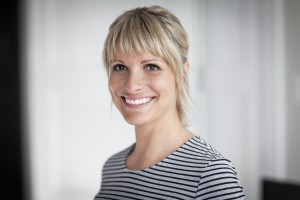 Sometimes your smile can make you feel ashamed and less confident. Excessive gum tissue can cause you to have a tiny, uneven smile that makes you think twice about showing off your teeth. If you want a bigger smile that reveals your true smile underneath, consider gum contouring from Lifetime Dental. Your dentist in Feeding Hills, Dr. Frank A. Mitchitti, can reshape your gums to unveil healthy teeth that have been waiting to be shown off all along!
How does gum recontouring work?
Before ever undergoing a dental procedure, you must meet with Dr. Mitchitti for a consultation. This is a crucial step in the process because you and your dentist can discuss your goals and develop a custom treatment plan. When you leave your appointment, you should have a clear idea of what to expect after your recontouring procedure.
After you have decided that you would like to move forward, you can expect:
Your mouth to be numbed safely with a local anesthetic.
Your dentist to expertly use our iLase soft tissue laser to gently remove unwanted gum tissue.
Your mouth will be sore after the procedure for about a week, but nothing so severe that you can't eat or drink in the same day.
What are the benefits of gum recontouring?
There are many benefits of gum recontouring, especially when you choose a cosmetic dentist tin Feeding Hills that's equipped with an iLase soft tissue laser. Besides just improving the overall look of your smile, you can reap these benefits:
Make smaller teeth appeal look longer.
Even out crooked gum lines that make teeth appear and misshapen.
Boost self-confidence.
Soft tissue lasers cauterize gums as they cut them, causing much less bleeding during and after the procedure.
Ability to still brush and floss teeth the night of the procedure.
Ability to speak, eat, and drink normal substances.
Who are good candidates for gum recontouring?
You may be an excellent candidate for gum recontouring if you have a "gummy smile" caused by excess soft tissue. Besides that, you may also need to meet these other qualifications:
You should have good gum health.
You should be committed to maintaining excellent oral hygiene.
You have a "gummy smile."
You have an uneven gum line.
You have short teeth.
Visit Lifetime Dental
If you feel like you're a good candidate for gum recontouring, it's important to make an appointment with Dr. Mitchitti. Majority of the population has gum disease, which makes it hard for a lot of candidates to receive the cosmetic treatments they want safely—just like if you really wanted gum recontouring and your dentist discovered that you have periodontal disease.
Our office is equipped with the most up to date technology. We could not only treat your periodontal disease with our iLase soft tissue laser but then complete your gum recontouring with the same tool. Contact our Feeding Hills office today to schedule an appointment today to get started!