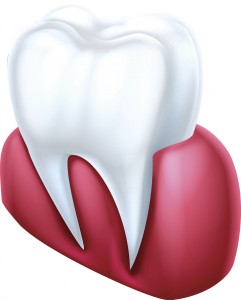 Every person deserves to enjoy a smile that looks great and functions properly. It's normal to think that maintaining great teeth and gums is as easy as brushing twice a day and flossing, but a lot of patients don't consider visiting their Feeding Hills dentist every six months to be a vital component of excellent dental care. Unfortunately, a lot of patients tend to skip their dental appointments for several reasons—whether they simply don't have the time or they just don't feel like making the trip. But, Lifetime Dental strongly advises against missing your regular dental visits for the betterment of your health. Our dental office can provide you the preventive care and tools that you need to keep your teeth and gums healthy for a lifetime.
1.      Sportsguards protect you and your family from dental emergencies!
Custom sportsguards are specialized devices that you wear over your teeth for protection against blows to the face and head. These are critical pieces of athletic equipment for anyone participating in a sport that involves heavy bodily contact, falling, or equipment. If you or a loved one plays football, basketball, baseball, soccer, hockey, gymnastics, skateboarding, or even cycle you may need to consider getting a sportsguard to keep your smile safe. This is especially important if you have had prior dental work done or currently are undergoing dental treatments like traditional braces.
2.      Nightguards protect your teeth from grinding while you sleep (bruxism)!
Although there is no quick cure to bruxism, the condition can be managed. Thankfully, your helpful dentist can provide the professional support that you need to manage your teeth grinding habit. Lifetime Dental can provide a custom nightguard for patients that are having interruptions while sleeping or jaw pain when they get up in the morning. This can provide your jaw the cushioning that it really needs before your teeth become damaged or gnawed down.
3.      Fluoride strengthens your smile's protective layer: enamel!
Reducing your risk for developing cavities can be achieved with a quick, topical fluoride treatment. Typically, fluoride is for our younger patients, but we offer it to any patient who is considered high-risk for developing tooth decay. Again, it's a simple coat of a natural mineral that's applied to your teeth and further strengthens the enamel of your teeth.
4.      Dental sealants ward off cavities!
Dr. Frank A Michitti and the rest of our team at Lifetime Dental work to prevent dental problems, not just repair them. Dental sealants are effective in preventing tooth decay and cavities. It can be difficult to remove dental bacteria and food from the intricate crevices of our back teeth. High-risk patients may be recommended to have a simple liquid sealant placed onto the surfaces of their teeth to further stabilize them. This can be done conveniently during your six-month checkup.
Visit Lifetime Dental for Quality Preventive Care
If you're trying to achieve a great smile and maintain it for the rest of your life, you should visit our office to get the quality preventive care you need. It's truly essential to keep your teeth and gums healthy and strong. Feel free to contact our office today to schedule your next appointment.