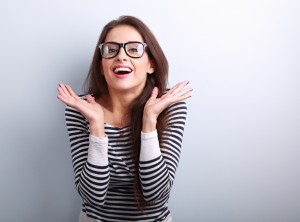 At Lifetime Dental, we are dedicated to using the latest dental technologies to improve the patient experience for everyone we treat. One of the many technologies we use on a regular basis is the soft tissue laser. We can use these lasers for numerous treatments, but one of the many ways we utilize soft tissue lasers is in treating periodontal disease. This common oral health condition effects millions of US adults, and when left untreated, it can lead to severe oral health issues and even tooth loss. Contact Lifetime Dental in Feeding Hills to find out more about gum disease therapy using soft tissue lasers.

What is Periodontal disease?
Periodontal disease is often referred to more simply as gum disease. This oral health condition occurs when plaque or tartar buildup at the gum line creates irritation in the soft tissue leading to swelling, irritation, infection, and finally, destruction of the soft tissue and supportive alveolar bone structure. Left untreated, patients with advanced periodontal disease may experience any number of adverse oral and overall health effects. Luckily, many patients are able to prevent gum disease with improved oral health and hygiene, and those who are unable to stop the disease before it starts have numerous treatments available from the Lifetime Dental team.
How is Gum Disease Treated?
Depending on the severity of gum disease, we may recommend any number of periodontal therapies to renew oral health. Some of the most commonly used treatment methods include:
More frequently professional cleanings may be adequate when gum disease is diagnosed and treated in early stages.
Scaling and root planing are two treatments typically combined. Scaling is the systematic removal of plaque and tartar buildup, and root planing is the smoothing of tooth roots to prevent build up in the future.
Antibiotics may be used to reduce the amount of plaque producing bacteria in the mouth.
Benefits of Laser Gum Disease Treatments
Rather than using the traditional metal tools to remove plaque and tartar buildup and unhealthy tooth structure, we often recommend laser therapy to replace the manual scaling and root planing treatments. Laser dentistry can remove built up plaque and tartar and smooth tooth roots without unnecessarily damaging or irritating gum tissue. There are numerous benefits to this technique including:
Comfort – because the laser light allows us to offer more precise treatment, we are less likely to irritate soft tissue or teeth, which can lead to toothache and sensitivity for days, weeks, or even months following treatment.
Reduced bleeding – patients rarely bleed at all during laser therapy, and those who do will stop bleeding much more quickly.
Shorter healing time – patients who choose laser gum therapy will likely be completely recovered within just a few days of treatment