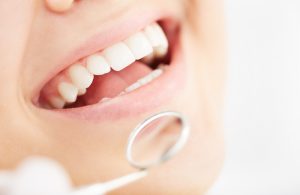 Unlike sweatpants and bathrobes, there is no one-size-fits all in dentistry. Dental implants are a wonderful tooth replacement option for many people, and the procedure varies on a case by case basis. The length, cost, and method your dentist in Agawam recommends depends on a few factors. Keep reading to find out what you can expect from the process for dental implants.
Procedure for Dental Implants
A dental implant is a prosthetic tooth root made out of titanium. It is surgically placed beneath the gum line; a prosthetic tooth is affixed on top some months later. Dental implants are placed in two main phases — the initial implantation and the final restoration.
To begin the process, your qualified dentist, periodontist, or oral surgeon maps out a treatment plan for the placement of your dental implants. After necessary extractions have been made, each titanium post is implanted beneath the gum line. Local anesthesia numbs the jaw to help ensure nothing is felt throughout the procedure.
Once the implant(s) has been placed, they gradually fuse with the jawbone is a process known as osseointegration. The dental implants are restored with the prosthetic teeth several months later, when they are completely sturdy in the jaw.
When Bone Augmentation Is Necessary
Dental implants need a sturdy foundation to be successful. If the jawbone is soft or weak before the dental implants are placed, you may need to have a bone augmentation procedure to strengthen the area first.
Bone graft: Healthy bone tissue is taken from another area of the mouth (sometimes a synthetic material is used) and placed in the area where it has been lost.

Sinus lift: A special type of bone graft for the area in the upper molars. More space is created in the sinus to encourage the proper integration of the dental implants.
How Long Do Dental Implants Take?
The entire treatment for dental implants may take anywhere from six months to a year to complete. The total length depends on where in the jaw the missing teeth are located, the health of your jawbone, and whether or not you need to have a bone grafting procedure first.
In general, the phases of dental implants work like this:
Bone grafting/tooth extraction is performed

Dental implants are either placed on the same day or after the gums and jaw have healed months later

Dental implant placement

Recovery of four to six months when osseointegration happens

Final implant restoration
When you visit your dentist for an implant consultation, you will discuss what you can expect from your particular implant procedure.
About the Author
Dr. Frank A. Michitti is a Master of the Academy of General Dentistry and has received extensive training in dental implants through his time at the Dawson Center for Advanced Dental Study. He continues to provide excellence in general, restorative, and cosmetic dentistry for friends and neighbors. To learn more about dental implants in Agawam, contact the office at (413) 786-4400.