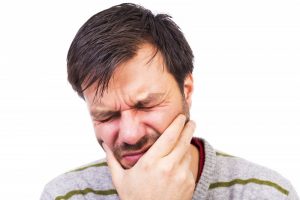 When your tooth is compromised, it can be painful to eat and chew and embarrassing to talk or smile. It may feel like a hopeless situation and perhaps you feel an extraction may be your only option; however, you should know that root canal therapy in Feeding Hills may be able to preserve your tooth and help you avoid an extraction. Here is what you should know.
What is Root Canal Therapy?
When your tooth is failing, it is likely that you have experienced a trauma, injury, fracture, or decay that has reached the nerve of your tooth. This is what is causing your discomfort and could be causing an infection.
During root canal therapy, your dentist in Agawam will remove the infected tissue from inside your tooth, while still preserving it's structure and protecting your root. This will also eliminate your infection and relieve your pain.
Once your tooth has healed completely, it will need to be strengthened by a dental crown or permanent filling to ensure that it provides all the function you once had.
Does a Root Canal Hurt?
Root canals are often wrongly associated with pain even though they actually relieve your discomfort. Today's root canal procedures are actually quite comfortable thanks to excellent dental anesthetic that ensures you don't feel anything during your treatment. Modern tools also make the procedure more efficient and comfortable for patients.
Be Proactive About Seeking Treatment
If you are experiencing sensitivity or a constant toothache, being proactive about seeking treatment right away may be the difference between saving and losing your tooth. Call your dentist right away to have your tooth assessed because the quicker your tooth is diagnosed the better the chance is that a root canal may be able to preserve your tooth. If your infection is left untreated it can progress to other parts of your body, it could affect your neighboring teeth, and may result in tooth loss.
Give your dentist a call right away if you suspect that root canal therapy may be able to help you.
About Lifetime Dental
Dr. Frank Michitti provides high quality dental care to families and patients in Feeding Hills, MA. Patients will enjoy the comprehensive care they receive and the benefits of Dr. Michitti's extensive skills and training. In fact, in 2016 he received the award of Master of the Academy of General Dentistry, which is an honor that only 1% of dentists achieve.
If you would like to contact Dr. Michitti, he can be reached by calling 413-786-4400 or through his website.