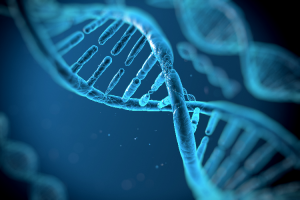 Did you know that the health of your gums is equally as important as that of your teeth? Unfortunately, the Centers for Disease Control and Prevention estimates that roughly 50% of adults have a form of gum disease. This is a chronic infection that results from bacteria that is found in plaque and tartar accumulations. Although it is easily preventable it is the most common chronic infection impacting Americans. Now, your dentist in Agawam can use a scientific breakthrough to help treat it. With DNA therapy, the bacteria causing the infection can be identified to create a more effective treatment plan.

What is DNA Therapy?
Recently, a new test has been developed to better diagnose and treat gum disease, known as DNA-PCR. Currently, there are more than 600 types of oral bacteria, 13 of which are the most common causes for gum disease. The periodontal pathogens not only affect your oral health but your general health as well, such as increasing your risk for cardiovascular disease.
The test works to identify the strain of bacteria that is causing the infection. Using molecular biology technology, it can better identify the disease to provide a more accurate treatment through early detection. By specifying the oral bacteria, it provides a more precise and effective course of action to stop the infection.
In addition to identifying the strain of bacteria, the DNA testing can also be used to discover if you have gene markers for the infection, which increases your risk for developing it. Not only can it be used to identify your risk for gum disease, but also if you have risk factors for HPV types that are linked to causing oral cancer.
The simple test requires a saliva sample, which will be analyzed to gather the information needed to create a tailored treatment plan. In a way, it provides a blueprint to your oral health to enhance the health of your gums.
Restore Your Gum Health
Now, if you need periodontal therapy in Agawam, DNA therapy can be an invaluable asset to protecting and restoring your gum health. Using the testing, your dentist can determine a more precise approach to combat the infection, such as if scaling and root planing should be combined with antibiotic therapy. In addition, it allows for a higher level of prevention to be taken if you have gene markers for the infection or HPV.
Get a Healthy Smile Today
By taking a proactive approach to your gum health, you can help to ensure that your smile stays healthy and beautiful. If you need periodontal therapy, choose a dentist who embraces the latest advancements with DNA therapy.
About Dr. Frank A. Michitti
Dr. Frank A. Michitti provides high-quality dental care to the community to help his patients achieve optimal oral health. He embraces the latest technologies and advancements to provide more accurate treatments and diagnosis. When treating gum disease, he uses DNA therapy to create more effective results when combating the infection. If you have gum disease, benefit from superior care. Contact Lifetime Dental Today to schedule your consultation.