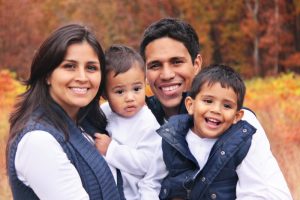 Taking your oral health serious helps to prevent a host of dental issues, and family dentistry plays a major role in sustaining your wellness. It will give you the peace-of-mind of knowing that harmful agents like bacteria are kept at bay and that your mouth, teeth and gums are protected. To enjoy these benefits, you must first find the right dentist to work with. As you read on, you'll learn why this is such an important step to take.
Why is Your Oral Health So Important?
The condition of your oral health is vital because it plays a huge role in your future. If you want to have teeth to chew with, a smile that beams with confidence and support for your facial structure, you'll need a healthy set of digits.
Furthermore, your mouth serves as the window to the quality of wellness of the rest of your body, and studies show that people who take care of their teeth tend to be more conscientious of their overall health. Additionally, the condition of your oral cavity can have a direct effect on other parts of your body. That's because bacteria that permeate it don't stop there; they travel throughout the rest of the body if not addressed in time.
How Poor Oral Health Can Affect Your Overall Wellness
If bacteria are allowed to fester, they can infect the gums and travel to the brain to contribute to Alzheimer's disease, to the heart to block the arteries and can encourage cancer in the pancreas. With this in mind, the condition of your oral cavity becomes far greater in importance than you may have previously thought.
How the Right Family Dentist Can Help
Identifying and working with the right family dentist can aid your oral and overall health by ensuring that harmful bacteria, plaque and tartar are removed when you attend semi-annual visits for cleanings and checkups. At these appointments, the dentist will also identify any developments that need to be addressed before they become greater problems.
How can you find the right clinician to work with, though?
One Trait to be on the Lookout for
There are several traits that you want to identify in your prospective family dentist – one of them being a working knowledge and incorporation of advanced technology in your care. The world of dentistry is ever-evolving, and you want to work with a professional who demonstrates the ability to change and grow with it.
Here are some of the nuances to look for:
3M True Definition Scanner – Patients no longer have to be subjected to holding gooey molding in their mouths to capture an impression. This new breakthrough allows for a special wand, which is temporarily held in the patient's mouth, to accurately take an impression of the teeth.
Air Abrasion – Working somewhat like a sandblaster, the air abrasion method uses powerful bursts of fine particles to prepare a tooth for a filling. This new tool eliminates the need for using the daunting drill to remove decay, so that the tooth can be restored.
Digital X-Rays – Patients who have concerns about being exposed to excess radiation when X-Ray images are captured, can now take a sigh of relief. With digital X-Rays, the radiation exposure is reduced by up to 80 percent. Furthermore, the images are almost instantly available to be viewed chairside.
Laser Dentistry – Finally, you should find out whether your dentist uses laser dentistry. This offers a highly effective and faster way to address bacteria infection below the gumline. The hair-thin laser allows your dentist to remove decayed tissue without harming the surrounding healthy areas.
By taking the time to do your homework before choosing your family dentist, you can be sure to find the right professional and enjoy excellent oral health for years to come. To learn more about how the professionals at Lifetime Dental can get you on track to better dental and overall wellness, reach out today to schedule a consultation.
About the Author
Dr. Frank Michitti earned his dental degree from The Ohio State University College of Dentistry. The Ohio native still seeks to improve and hone his skills even more by taking continuing education courses annually. Dr. Michitti uses advanced technology to treat family members of all ages at Lifetime Dental and can be reached for more information through his website.