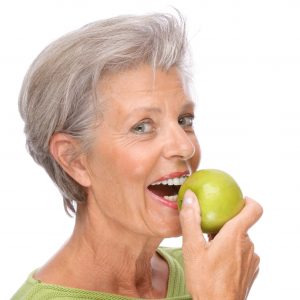 Missing your teeth creates some undesirable changes in your life, but thankfully, there are ways for them to be restored with dentures. Before you have the procedure done to have them created and placed, there are some questions that you need answered, though. You want to know if dentures are right for you, what the options are and how long they'll last. Your dentist weighs in to address these concerns as you read on.
What are Dentures?
Dentures are custom-made prosthetics that are designed to restore the full function of your teeth. They consist of a pink-colored resin compound that resembles your gums and acts as the base that tooth-colored porcelain teeth are affixed to, leaving you with a natural-looking smile.
Determining if Dentures are Right for You
Whether you're missing one tooth or an entire arch, dentures offer a way to restore your smile. Furthermore, they aid in preventing health issues as studies have shown that people with missing teeth are more vulnerable to developing gum disease. The latter can lead to more serious problems like hypertension, heart disease and stroke.
What are Your Options for Dentures?
No matter what your condition is, there is a form of prosthetic to accommodate it. Here are some of your options:
Partial Dentures – If you have only a small few of your teeth missing consecutively, then your dentist may suggest a partial denture to replace them. It attaches to your surrounding teeth using a secure metal clip.
Full Dentures – To replace an entire arch of teeth, your dentist may recommend a full set of dentures that are held in place using dental adhesive.
Implant-Supported Dentures – For the sturdiest replacement available, implant-supported dentures are the best option. Using surgically inserted posts that act as replacements for your missing roots, this method allows your dentures to be attached using either snaps or a bar that holds them securely in place.
How Long Will Your Dentures Last?
The life of dentures varies depending on each situation, but it ultimately comes down to how well you care for them. Simple things like practicing excellent oral hygiene and maintaining regular visits to your dentist for checkups also go a long way toward extending the life of your dentures.
Here are some other things you can do to get the most out of your dentures:
Soak them at night.
Don't drop them.
Avoid biting into really hard substances like ice.
Clean your dentures thoroughly when you remove them and before reinserting.
If you have issues with grinding your teeth, seek help immediately.
Dentures offer you a chance to once again enjoy your life. By caring for them properly and monitoring your oral health, you could possibly enjoy your prosthetics for the rest of your life.
To learn more about the process and make a final determination about whether dentures are right for you, reach out to your local dentist to schedule a consultation today.
About the Author
Dr. Frank Michitti earned his dental degree from The Ohio State University and has remained an avid learner ever since. Thus, he has completed over 1000 hours of continued education in several advanced areas, including implantology and restorative care. Dr. Michitti helps patients smile with confidence once again with dentures at Lifetime Dental and can be reached for more information through his website.