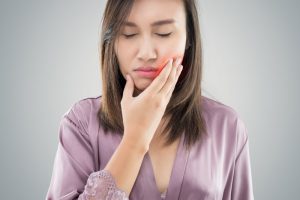 There's one thing about a dental emergency – it never happens when you expect it to. Thus, it's best to know how to recognize when one is happening and have a contingency plan for addressing it and stabilizing the situation. As you read on, your dentist explains what a dental emergency is and the steps you should take to minimize the effects until you can be examined.
What is Considered a Dental Emergency?
A dental emergency is any situation that causes a sudden, negative change in the condition of your oral health that results in either severe pain, tooth damage or loss. The first step that should be taken no matter what the emergency is, is to take a deep breath to collect your thoughts so you can assess the situation. Next, you should reach out to your emergency dentist.
Toothache
One of the most common types of dental emergencies is a severe toothache. It can be brought on by advanced decay or food being lodged between your teeth.
If you suspect the latter is the cause, the first step is to floss around the area where the pain is to attempt to remove any leftover food or debris. You can also gargoyle with a salt water solution to help to quiet the effects of the acidic bacteria.
For pain relief, you can take ibuprofen and apply ice to the outside of your jaw.
Broken Tooth
A broken tooth can be caused by biting into ice, fingernails or other substances that your teeth aren't intended to encounter. One step you can take is to bite down gently on a cotton gauze to hold the tooth in place until you can be seen by your emergency dentist.
You should also be careful not to chew any food on that side of your mouth until your tooth is restored. If any parts of the tooth have fallen out, then gather them in a small bag and take them to your emergency dentist.
Knocked-Out Tooth
For a knocked-out tooth, it's important to move with a sense of urgency. You can first attempt to restore the tooth to its rightful position by grabbing it by the crown.
If that isn't possible, then you can place it in a cup of milk to maintain the roots of the teeth. It's important to contact your emergency dentist as soon as possible so you can be examined because there is a short window of opportunity to have the tooth successfully reinserted.
Broken Crown or Lost Filling
A lost filling or broken crown leaves the tooth exposed to food particles and bacteria entering the more sensitive areas, which can cause rapid decay. A temporary strategy is to apply dental adhesive and reinsert the fixture. If that option isn't available to you, then you can apply a dollop of toothpaste for a temporary remedy.
With the help of your dentist, a dental emergency doesn't have to be a permanent situation. By being prepared and knowing how to effectively respond, your oral health can be restored.
About the Author
Dr. Frank Michitti received his dental degree from The Ohio State University and later went on to earn the status of Master of the Academy of General Dentistry. He also received advanced training from the Dawson Academy in Florida, which allows him to provide comprehensive care. Dr. Michitti helps patients recover from dental emergencies at Lifetime Dental, and he can be reached for more information through his website.