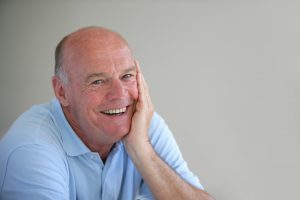 The most recognized form of teeth replacement is dentures (also called prosthetics). They not only provide a way to regain your normal oral function, but they also aid in restoring the aesthetics of your smile. Still, you'd like to know how long they usually last and how the process works for receiving them. Read on to get the answers you need.
What are Dentures?
Dentures are composed of two main components: porcelain teeth and a resin base that matches the color of your gums. Porcelain is the most used material because of how close it resembles the look and hardness of your natural teeth. The resin base, made from a combination of plastics, glass and other materials, provides a level of durability and flexibility that create a lasting teeth replacement experience.
The Process for Receiving Dentures
The denture fabrication process can take up to 10 weeks to complete. Here are the four steps that are normally taken:
Step #1 – The first step is for your dentist to take bite impressions of your gums. However, if you need extractions before receiving your dentures, your dentist will allow time for you to heal properly before taking the impressions.
Step #2 – Next, wax rims are placed in your mouth that allow your dentist to determine the proper bite and occlusion (how your teeth meet). At this point, you'll also have an opportunity to select the size, shape and color of your new teeth, and the specifications are then sent to a special lab that will fabricate the new dentures.
Step #3 – The dental lab will send a mockup to your dentist that will temporarily be placed in your mouth to determine if they fit correctly.
Step #4 – Once the fitting is completed and any adjustments satisfactorily made, the final prosthetic is created, and you'll be completely restored.
How Long Do Dentures Last?
Typically, dentures can last between five and 10 years. However, many patients are able to enjoy their dentures far longer than the average time span. The deciding factor, many times, is how well the prosthetics are cared for.
Here are the steps that should be taken to prevent premature wear and discomfort:
Don't drop them.
Soak them at night.
Avoid biting into really hard substances like ice.
If you have issues with grinding your teeth, seek help immediately.
Clean your dentures thoroughly when you remove them and before reinserting.
How Dentures Become Worn or Loose
One of the biggest contributors to dentures fitting poorly is the appliances being dropped frequently, which can cause them to break. The natural shifting of your jaw can also lead to denture failure. The result is that the fit and dimensions of the denture may no longer be suitable for a comfortable experience.
If any changes in the fit of your dentures is noticed, it's important to reach out to your dentist to be examined. By being more proactive, you can get the help you need so you can maintain all the normal functions that come along with a full set of teeth.
About the Author
Dr. Frank Michitti earned his dental degree from The Ohio State University College of Dentistry. He would later go on to earn Mastership status in the Academy of General Dentistry. Additionally, Dr. Michitti has received advanced training from the prestigious Dawson Academy in Florida. He helps patients enjoy fully-functional oral health with dentures at Lifetime Dental, and he can be reached for more information through his website.