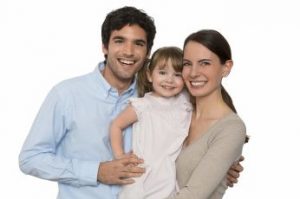 If you struggle to keep up with everyone's schedule in your family, you're not alone. It's one of the most challenging parts of running a household! And while you can't streamline everyone's school activities, birthday parties, or sleepovers, you can streamline their dental appointments. Keep reading below to learn how seeing a family dentist in Agawam can save you significant time and money. You'll love saving yourself the hassle of driving all over town to meet everyone's different dental needs. And why not make life a little easier when it's, well, so easy?
Why Is Seeing a Family Dentist So Convenient?
It's not uncommon for everyone in one family to need different kinds of specialty care such as gum therapy, children's dentistry, or cosmetic work. But you may not have known that you can get all of these services and more from a family dentist – all under one roof:
Periodontal (Gum) Care –Although a dentist may recommend a specialist for patients with severe gum disease, you can get great care for mild to moderate gum disease from the same dentist who looks after your teeth.
Children's Dentistry – Kid-friendly dental care includes services like fluoride treatments, sealants and athletic guards – all done in a friendly atmosphere to help children feel as comfortable as possible.
Dental Implants – If you're one of the millions of Americans that's experienced tooth loss and are considering dental implants, ask a family dentist about their training. All of them can restore a dental implant with a crown, bridge or denture, and some have additional training that allows them to perform the procedure from start to finish.
TMJ/TMD – If you suffer from problems with your temporomandibular joint, you know how much it can impact your overall quality of life. Fortunately, you don't need to see a specialist for effective, non-surgical treatment.
Cosmetic Dentistry – Porcelain veneers, tooth-colored fillings and whitening are just some of the procedures you can have done to enhance your smile.
What Should You Look For In a Family Dentist?
If you're wondering if a family dentist is right for you, a great place to start is their website. Spend a little time looking at what they have to offer and see if they've pursued advanced education in specialty areas such as dental implants, TMJ disorders, and cosmetic dentistry. 
Also, the right technology can make your dental work faster, more comfortable and more effective, so check to see if a dentist has invested in modern advances such as digital X-rays, laser dentistry, and digital scanners.
These days, everyone is looking for ways to save time and minimize hassle. Scheduling everyone in the family at the same dental office is one great way to do that!
About the Author
Dr. Michitti is a family dentist in Agawam who truly enjoys working with patients of all ages. He's also pursued advanced education in many specialty areas such as implant dentistry so he can provide high-quality, comprehensive care for the whole family. If you're looking for a new dentist and have any questions, he can be reached via his website.