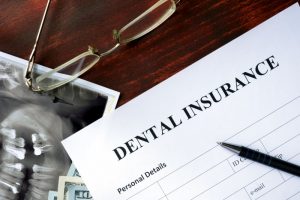 Do you have dental insurance? If you don't, it may be time to consider getting it. An insurance plan can not only help you save money in the long run, but it will keep your mouth and body healthy as well. Insurance is never a fun subject, which is why many people don't know how it works and the benefits of having it. Thankfully, your dentist in Agawam can explain the in's and out's of a typical insurance plan and the advantages of having one.
How Dental Insurance Works
The typical dental insurance plan will favor preventive care like regular dental checkups and cleanings, covering them from 80 to 100%. Restorative dental work like fillings are 50 to 80% covered, and orthodontics are typically covered by around 50%. Each month, you pay a premium to your insurance company, which allows for coverage during your dental visits. Every year, you'll have a maximum of around $1,000. The key is to reach or exceed this maximum before the end of the year to get the most out of your coverage.
Is Dental Insurance Necessary?
Some think dental insurance is unnecessary, when in reality, it can prevent you from more expensive and extensive procedures down the road. That's because the preventive visits that they cover give your dentist an opportunity to detect issues while they are still small, saving you from more serious problems in the future. Plus, if you do have a more involved procedure, insurance most times can alleviate at least some of your out-of-pocket costs.
The Benefits of Dental Insurance
The biggest benefit that dental insurance provides you is your health. An increasing number of studies are being published that show the relationship between poor oral health and more serious overall health issues. Dental insurance gives you the incentive to use your benefits, keeping your mouth as healthy as possible through out the year. Additionally, dental insurance covers some out-of-pocket costs for restorative treatments when you have decay or damage.
An Alternative Option
If you don't have dental insurance and aren't interested in it, your dentist in Agawam offers an in-office savings plan to make quality dentistry as affordable as possible. This plan involves one low annual fee, where you'll receive preventive care and discounts on additional dental services—some that typically aren't even covered by insurance.
Are you ready to take care of your teeth and save money at the same time? Contact your dentist to get started on quality dentistry.
Meet the Dentist
Dr. Frank Michitti is an experienced dentist who takes pride in the care that he provides for his patients. He has spent a lot of time in the dental chair as a child, so he has exceptional compassion for the patients that he treats. He currently practices at Lifetime Dental, and he can be reached through is website or by phone at (413) 786-4400 for any questions that you may have.