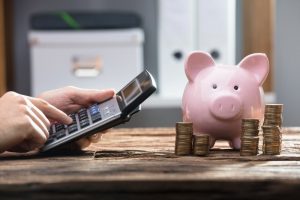 If you're paying for dental insurance, you'll want to take full advantage of the benefits offered by your plan; we're halfway through the year now, which means your benefits are halfway to expiring. If you haven't had a dental appointment yet this year, now's the perfect time to start getting the most out of your plan. Here are 4 examples of services that most dental insurance will cover.
1. Routine Checkups
Your mouth is filled with bacteria, which means there's a constant risk of oral health problems such as cavities and gum disease. These issues can be more easily dealt with in their earlier stages, but if they're left alone for too long, they can result in tooth loss and other complications.
It's recommended that you have two dental checkups a year to check for tooth decay and gum disease so that they can be treated as quickly as possible; additionally, your dentist might find signs of oral cancer and other systemic health problems. Most plans will fully cover biannual checkups.
2. Preventive Cleanings
Even if you brush twice a day and floss daily, plaque can still build up in missed or hard-to-reach areas. This can especially be a problem if plaque hardens and becomes tartar, which can't be removed with regular brushing.
Usually, a dental checkup is accompanied by a thorough preventive cleaning. These treatments are also usually fully covered by dental insurance, although coverage may vary for certain forms of preventive care such as dental sealants.
3. X-Rays
Some potential oral health issues, such as bone loss in the jaw, aren't immediately visible. A dental X-ray is an invaluable tool for identifying such problems early on. Dentists usually take one X-ray per patient a year, and many insurance plans will fully pay for it.
4. Basic Restorative Treatment
Sometimes, despite your best efforts, you may need special care for your tooth beyond regular preventive visits. You might need tooth-colored fillings for cavities or other kinds of damage, or you might need root canal therapy to remove an infection. These steps can mean the difference between saving and losing a tooth.
In many cases, dental insurance will provide 70% to 80% coverage for basic restorative procedures. More extensive care – dentures, crowns, bridges, and so on – usually receives 50% to 60% coverage.
Of course, all of the coverage amounts mentioned here are very generalized; your particular plan might have different rates. Furthermore, the age of the patient can affect what's covered; for example, some plans might fully pay for fluoride treatment for a child, but adults may need to pay a certain amount out of pocket.
Whatever your dental insurance covers, it's essential to make sure you're getting the most out of your plan. Make those appointments before the calendar resets!
About the Author
At Lifetime Dental, Dr. Frank Michitti provides patients of all ages in Feeding Hills with attentive, quality care. He provides various forms of restorative and preventive care such as fillings and dental sealants. His practice offers an in-house savings plan for patients without insurance. To schedule an appointment, visit his website or call (413) 786-4400.