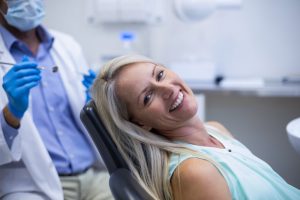 Your dentist in Agawam never wants to extract teeth, but unfortunately, sometimes it's their only option. Whether it's to get a patient out of pain or to stop infections from spreading, extractions are a vital service that your dentist provides. However, not all extractions are the same. Certain procedures can be more involved than others, so it's important to understand the difference between simple and complex extractions as well as why you may need one.
Why Do I Need an Extraction?
When you have a tooth that is too damaged or decayed to be repaired with fillings or other restorative treatments, removing it may be the only way to ease your pain and protect your smile. While there are other reasons such as difficulties with growing baby teeth or impacted wisdom teeth, many extractions occur for emergency and pain reasons. There are two types of extractions: simple and complex.
What is a Simple Extraction?
Simple extractions can be performed on teeth that are visible. This straightforward process can be done by a general dentist. You'll receive local anesthetic to stay numb and comfortable. You may feel pressure during the procedure, but you won't feel pain. Your dentist will use a special tool called an elevator to loosen your tooth before extracting it with forceps. Many patients assume that this procedure hurts, but the most pain you may experience will be the slight soreness during the recovery process.
What is a Complex Extraction?
You may need a complex or surgical extraction if you have a tooth that is impacted or has broken during a simple procedure. A complex extraction will typically require your dentist to cut through tissue and bone to access the tooth and remove it. The most common time this is done is for wisdom teeth. Your wisdom teeth often never grow in fully, requiring a doctor with surgical expertise to remove them.
Aftercare Instructions for Extractions
Depending on the type of extraction that you receive, your recovery will typically take just a few days. Use these tips to keep your mouth healthy for a safe recovery:
Take any medications prescribed, including over-the-counter pain medication.
Apply a cold compress to the outside of your face on the affected area for 10-minute periods.
Leave the gauze in your mouth until it has soaked up all the blood (typically 3 to 4 hours).
Be sure to rest for the first 24 hours.
Don't use a straw for the first 24 hours.
Don't smoke or use tobacco products.
Don't rinse for 24 hours and only spit gently.
Maintain your normal oral healthcare routine but avoid the extraction site.
After the procedure, only eat soft foods like yogurt, smoothies, or apple sauce for the first few days. As you heal, you can slowly incorporate other foods into your diet.
Now, should you or your child ever need an extraction, you can stay calm because you'll know exactly what to expect.
Meet the Dentist
Dr. Frank Michitti has a strong background, years of dental experience, and more than 1,000 hours of continuing education courses. He is specially trained in oral surgery procedures like placing dental implants and extracting teeth. He currently practices at Lifetime Dental located just 10 minutes away from Agawam, and he can be contacted through his website or by phone at (413) 786-4400 for any questions.