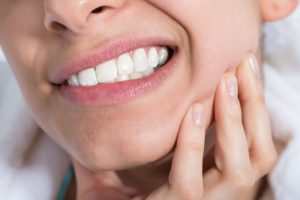 You've had an on-again, off-again pain in one of your teeth for a few weeks now. You figure that if it goes away sometimes, that the problem must be healing on its own. As much as we would like to believe that they do, toothaches don't work that way. What actually happens when you ignore a toothache? Keep reading as your emergency dentist in Agawam explains.
How Do Toothaches Happen?
The most common reason behind toothaches is a cavity. When decay has reached the sensitive inner portion of the tooth, known as the dental pulp, it causes extreme pain. At this point, the only option left to save the tooth may be root canal therapy, where your dentist removes the infected nerve from within the tooth.
Another common reason for a toothache is gum disease, a bacterial infection in the gum tissue. It can cause toothaches by making the gumline recede, exposing the more sensitive roots of the tooth and causing pain when they are exposed to extreme temperatures.
What Happens If You Ignore Your Toothache?
If your toothache is the result of decay, for which root canal therapy is the only cure, then you should see your dentist right away to get treatment. Waiting too long to get a root canal could end up damaging the tooth beyond repair as the bacterial infection spreads. At that point, the tooth may need to be extracted. Since nothing is as good as your natural tooth, your dentist will try everything to save it, but sometimes extraction is necessary to prevent an infection from spreading to other teeth and areas of the mouth.Wha
Putting off treatment for gum disease is not ideal either. Besides being severely detrimental to your oral health, gum disease has been linked to heart disease, dementia, respiratory infections, and diabetes. When you ignore gum disease, it doesn't go away on its own. It only gets worse. Your gums start to recede more and more as bacteria attack the structures that keep your teeth anchored in place. This can lead to loose teeth and ultimately tooth loss.
Ignoring a toothache is just about the worst thing you can do for it. If you are experiencing tooth pain, let your dentist know right away.
About the Author
Dr. Frank Michitti is recognized as a "Top 1% Dentist" for achieving a Mastership in the Academy of General Dentistry. He has also completed courses at the prestigious Dawson Academy in Florida. Throughout his training he has learned the importance of treating people, not just teeth, and realized the connection being having a healthy mouth and having a healthy body. If you find yourself with a toothache in the Feeding Hills, MA area, contact Dr. Michitti at (413) 786-4400.