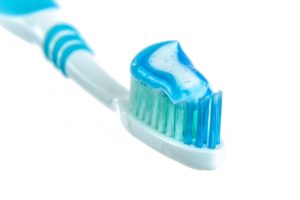 Many Americans are spending more time at home as we practice social distancing to reduce the spread of COVID-19. While you catchup on your favorite TV shows and complete small projects around the house, there's no better time than now to recommit to your dental health. Although you might brush your teeth twice a day, there's always room for improvement to keep your smile healthy. Here are 4 simple changes you can make while you're stuck at home.
1. Brush After Every Meal
The American Dental Association recommends brushing your teeth at least twice per day for two minutes each session. Brushing in the morning and before going to bed will combat tooth decay and gum disease, but you can further protect your smile by reaching for your toothbrush after every meal. This removes food particles and bacteria that linger in your mouth after eating. If you can't get to your toothbrush, rinse your mouth with water or chew a piece a sugarless gum to cleanse your teeth.
2. Floss Every Night
Brushing is your first line of defense against preventable dental issues, like tooth decay and gum disease. Although it's effective, your toothbrush can only reach about 60% of the surfaces of your teeth. The only way to clean areas missed by your toothbrush is with dental floss. While daily flossing is recommended, only 30% of people floss every day. If your flossing habits are irregular, it's never too late to recommit to your gum health. Choose a high-quality dental floss to clean in between each tooth and around the gum line every night before going to bed.
3. Add Mouthwash to Your Routine
Many people view mouthwash as an elective part of their oral hygiene routine, but did you know it does more than give you minty fresh breath? There are several types of mouthwashes that cater to specific dental issues, like tooth sensitivity or dry mouth. Adding it to your routine can help keep your teeth and gums healthy while also stopping odor-causing bacteria.
4. Drink More Water
Drinking water is important for more than just staying hydrated. It also keeps your mouth moist to lower harmful bacteria that can lead to bad breath, cavities, and gum disease. Drinking water will also keep your mouth clean in between brushing and flossing. It's best to always choose water instead of sugary drinks. If you need a little sweetness, add a piece of fruit to your glass.
Recommit to Your Smile
As life slows down and you spend more time at home, make your oral health a priority. Slight changes can cause big results to ensure your smile lasts for a lifetime.
About Dr. Michitti
Dr. Michitti knows firsthand the struggle bad teeth can cause, which fuels his passion for providing comprehensive dental care. Recognized as a "Top 1% Dentist" for his Mastership status in the Academy of General Dentistry, you can rest assured your smile is in good hands. If it's time for your next cleaning and checkup, contact our office today to schedule an appointment.