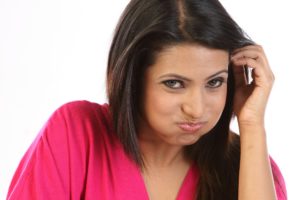 Almost all aspects of life have changed in one way or another since COVID-19 hit the United States. From wearing masks in public to keeping your distance from others, there are many precautions you're taking to do your part to curve the spread of coronavirus. Your dental office is also making necessary changes to keep patients safe. You'll notice several new safety standards during your first visit back to your dentist, like rinsing before your appointment. Although it may not seem like much, a mouthrinse might help fight COVID-19.
Can Mouthwash Kill COVID-19?
Every day, researchers and healthcare professionals discover more about coronavirus; however, there's still much to learn, like the complete effect of mouthwash on the virus. COVID-19 is an enveloped virus that has a fatty lipid membrane, which derives from the infected cells. Previous research on similar viruses have found certain ingredients in mouthwashes can temporarily reduce the presence of bacteria and viruses in the mouth.
Although the virus is transmitted by aerosol droplets from the throat, mouthwash can be a simple preventive measure to keep your mouth clean and everyone in the dental office healthy.
Why Do I Need to Use a Mouthwash at the Dentist?
You know what to expect during your routine appointments because the process has remained relatively unchanged over the years; however, when you visit your dentist again after the COVID-19 pandemic, you'll have a new routine. In addition to brushing and flossing your teeth, you'll also be asked to use a special mouthrinse before your appointment.
The mouthwash will create a safer environment between you and your dental team. It kills harmful pathogens in your mouth to reduce transmitting the virus. You'll dental team can provide you with the care you need while doing your part to help curve coronavirus.
Should I Use a Mouthwash at Home?
A mouthwash can be a welcomed addition to anyone's oral hygiene routine, especially when used to treat a certain issue, like tooth sensitivity. Nowadays, adding a mouthwash to your day can have a big impact on your oral and overall health. Recommitting to your dental hygiene supports your immune system to help you stay healthy.
While mouthwash may not have a lasting effect on killing the virus, we can all do our part to combat COVID-19 through a clean smile. Besides adding a mouthrinse, your dentist has also updated their dental safety protocols to ensure the office is the cleanest place you visit all day.
About Lifetime Dental
Dr. Frank Michitti and our team are committed to creating healthy smiles that last. Our modern office uses the latest technologies and techniques to provide superior care. We've recently revamped our safety standards to keep our patients and the community safe amid the COVID-19 crisis. We've updated our protocols to keep everyone healthy. If you have any questions about our safety guidelines or you need an appointment, contact our office today to speak with a member of our team.