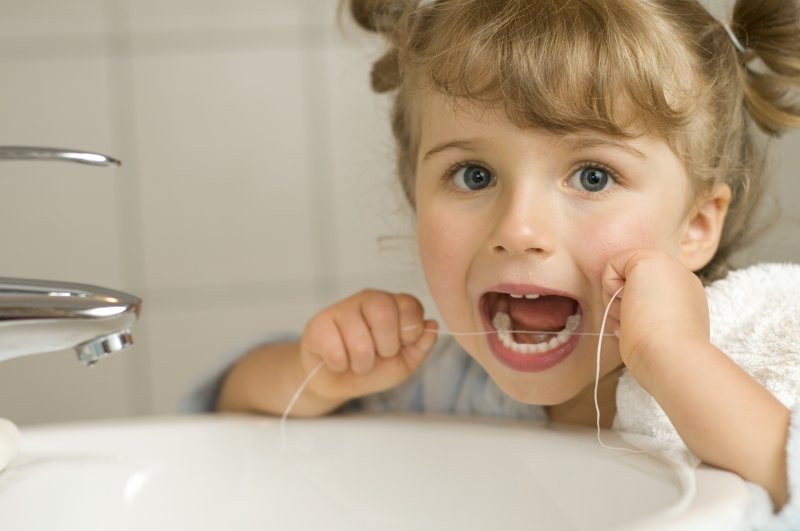 You know that the development of your child's smile is important for optimal health, but what about flossing? At what age do children need to start? Once your child has teeth that touch, it's crucial for them to floss in order to get rid of food debris and bacteria that gets lodged in between. Continue reading to learn more about kids and why it's so important that they floss from your family dentist in Agawam, MA.
What Age Should My Child Start Flossing?
Flossing is necessary once your child has two teeth that are touching. This usually happens with the last two molars around the age of two. If you cannot see a space or the gums between the teeth, it's best to floss. At first, they will need your help but as they get older, they can do it themselves with your parental supervision.
Why Does My Child Need to Floss?
Preventing Cavities
If your child isn't flossing in between the tight spaces, it's likely that they will have a buildup of plaque. When plaque hardens, it turns to tartar which is very difficult to remove on your own. They will also begin to develop cavities. Early childhood caries is the number one chronic childhood illness. No kids want to spend extra time in the dental chair getting fillings.
Warding Off Gum Disease
The less that your children are flossing, the more likely they are to experience problems like gum disease. If their gums bleed when they brush or floss, this is already an early sign of gingivitis. By flossing on a regular basis, your child is limiting the possibility of developing gingivitis and related health problems like heart disease and diabetes.
Preventing Bad Breath
When food debris is left between the teeth, there will eventually be a buildup of bacteria. This often puts off an unpleasant smell. By brushing twice and flossing once daily, as well as staying hydrated, your child can prevent this.
Establishing Good Habits
It's best for your child to get into the habit of flossing when they're young. After all, it is the most optimal time for learning and establishing good oral hygiene. Many children who didn't floss as kids continued this bad habit into adulthood. Why wait?
There's no better time to encourage flossing than when your children are young. Not only will they establish good habits, but they'll be less likely to experience the negative effects of tooth decay, gum disease, and other issues. Flossing is an important part of your child's happy, healthy smile!
About the Author
Dr. Michitti is a family dentist serving patients of all ages in the Agawam, MA area. He is recognized as a "Top 1% Dentist" for achieving Mastership status in the Academy of General Dentistry. He has also completed courses at the prestigious Dawson Academy in Florida. Dr. Michitti loves treating entire families in one convenient location. For more information or to schedule an appointment, visit his website or call (413) 786-4400.