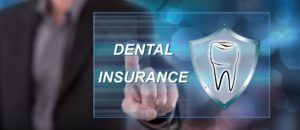 Your smile can stay healthy with the right care. You might think your toothbrush and floss are enough, but your teeth and gums also rely on the services you receive from a dentist. The American Dental Association recommends everyone visits their dentist at least twice a year. Unfortunately, few people follow this advice because they worry about a large bill. You have nothing to fear because you have dental insurance. As we approach the end of the year, now is the ideal time to invest in your oral health without breaking the bank.
Harness the Power of Prevention
Dental insurance is designed with prevention in mind because it's proven to reduce your long-term oral health expenses. In fact, research shows every $1 spent on preventive care can lower your restorative and emergency dentistry fees by as much as $50.
Your dental insurance allows you to see your dentist 1-2 times per year for little to no out-of-pocket cost. By paying your monthly premiums, you can get the cleanings and checkups you need to keep your mouth healthy.
Maximize Your Dental Insurance
Even with the best prevention, a complication can still arise. Your first instinct might be to ignore it until the problem worsens, but this will cost you more long-term. Your dental insurance is there for you to make paying for your procedure affordable. After reaching your annual deductible, your insurance policy can cover as much as 80% of the cost until meeting your yearly limit.
To make the most of your benefits, your dental insurance carrier recommends you visit an in-network dentist. They have pre-negotiated rates with one another; however, you still have the freedom to visit any location that accepts your coverage.
Your dental team will work on your behalf with your insurance company to file the necessary claim forms to reduce the amount you need to pay. They will help you find the solutions you need to cover any remaining balance without draining your wallet.
Visit Your Dentist Before the Year Ends
At the end of the year, your dental insurance policy will expire. You won't be reimbursed for anything you haven't used, including your premiums and deductible. In addition, any remaining benefits won't carry over into the new year for accumulation. With less than 3% of Americans meeting their annual limits, you could have thousands of dollars waiting to be used.
Now is the time to maximize your remaining dental benefits. You can invest in a healthy smile just in time for the holidays through the power of preventive dentistry.
About Dr. Michitti
Dr. Michitti has been recognized as a "Top 1% Dentist" for achieving Mastership status in the Academy of General Dentistry. He offers personalized services patients need to achieve optimal oral health. Dr. Michitti is in-network with many leading insurance carriers. He will help you maximize your policy to keep your care affordable. If it's time for your next cleaning and checkup, contact our office today to schedule your appointment.