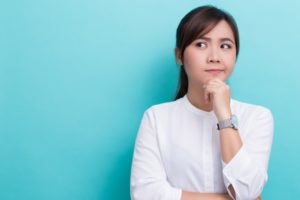 Somewhere along the lines, root canal therapy developed some negative stereotypes. Unfortunately, the stigmas still remain, leaving many patients uneasy about having the procedure done. There are 3 main root canal myths that can cause hesitance, and it's time they were addressed. Continue reading to get the real scoop!
Root Canal Therapy Explained
When tooth decay enters the sensitive inner part of a tooth where the canals and nerves are housed, root canal therapy is typically required for restoration. The procedure involves the dentist gaining access to the infected area, cleaning it thoroughly and packing the tooth with a compound called gutta-percha. After the tooth is sealed, bite impressions are taken and sent to a trusted lab that will fabricate a replacement crown that will be permanently placed at a return visit.
There is nothing to worry about, as the procedure is rather straight-forward. Still, there are a host of mistruths that need to be laid to rest.
Myth #1 – Root Canal Therapy is Painful
This may be the most prevalent of all three myths, and the one that makes patients the most hesitant about having the procedure performed. While this may have been the case decades ago, the reality is that the root canals performed today are painless.
Before any work is performed, the dentist will administer numbing medication so you won't feel any pain. There may be slight discomfort after the procedure is completed and the medication wears off, but it can easily be quieted with an over-the-counter pain reliever like ibuprofen.
Myth #2 – Root Canal Therapy Causes Illness
When surfing the internet, you may come across information about root canal therapy leading to illnesses or diseases in the future. This is a completely false claim that is based on poorly designed research that was conducted nearly a century ago. Using today's sophisticated research methods, there is no evidence linking root canal therapy to disease in any other parts of the body.
Myth #3 – It's Better to Have the Tooth Extracted
There is at least one rule that all dentists adhere to: to always strive to save as many teeth as possible. Thus, tooth extraction is a last resort. That's because your natural teeth are designed perfectly to meet your needs, and when one is removed, there can be a domino effect.
For starters, the vacated space can encourage the surrounding teeth to shift, which can cause bite issues. Furthermore, the shifting teeth can make it harder to perform dental hygiene, which can encourage more bacteria growth. If the tooth is replaced with either a bridge or dental implant, there will be an additional out-of-pocket cost, extended treatment time and more healing needed.
With the advanced technology and techniques used in modern dentistry, you have nothing to fear from undergoing root canal therapy. If you're experiencing a toothache or you've noticed tooth discoloration, don't hesitate to bring it to your local dentist's attention so you can have your oral health restored to normal.
About the Author
Dr. Frank Michitti is a graduate of The Ohio State University College of Dentistry. He has amassed over 1,000 hours of continuing education so he can stay abreast of the latest advancements in dentistry. This allows him to offer the highest quality care. Dr. Michitti restores oral health by performing root canal therapy in a pain-free manner at Lifetime Dental, and he can be reached for more information or to schedule a visit through his website.