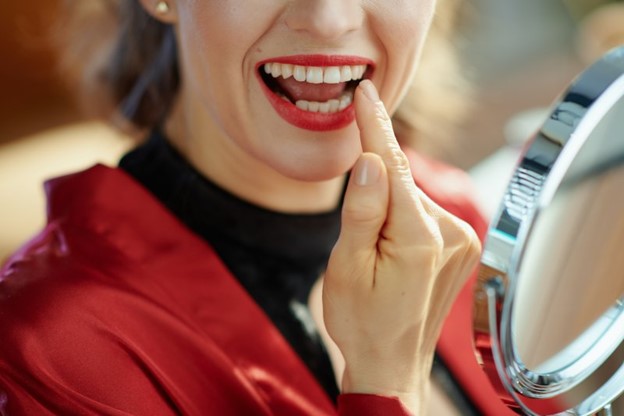 If you're unhappy with the shade of your teeth, you aren't alone! Many people these days desire brighter and whiter smiles, and luckily, cosmetic dentistry can offer many different solutions! But you might be wondering what the differences are between some of these solutions: How do you know which ones work well and which ones don't? Keep reading to learn about some of the key differences between professional take-home whitening kits and store-bought whitening products, and why the latter might not be such a great idea.
Are Store-Bought Whitening Kits Safe and Effective?
There's no beating around the bush here; store-bought whitening kits usually don't deliver the astonishing whitening results that you're looking for. These products often contain whitening agents that have been heavily diluted, as well as crude, one-size-fits-all trays that won't properly fit your mouth. They can also potentially harm your mouth in the following ways:
They can hurt your gum tissue – Many of these products contain peroxides that are harmful to your gums. When you use these products (whitening strips, gel trays, etc.), there is prolonged contact between them and your gums. The trays can also irritate your gums due to their incorrect size and fit.
They can damage your tooth enamel – If you don't use them correctly, these products can cause enamel erosion. They contain things like hydrogen peroxide and sodium bicarbonate, both of which can harm your enamel. And once your tooth enamel is gone, it's gone for good!
They can aggravate existing dental issues – If you already have some sort of oral health issue like a cavity, cracked tooth, or gum disease, these products can aggravate them and make the pain much worse! The whitening agents can even seep into small crevices and travel to the root of the tooth, which will require root canal therapy to correct.
What Makes a Professional Take-Home Whitening Kit the Better Choice?
Compared to anything you can purchase at the store, professional take-home whitening kits provided by your dentist will produce better whitening results, and in a much safer manner. Your dentist will first inspect your mouth to ensure that there aren't any existing issues—they will need to be addressed prior to treatment!
However, if your mouth is good to go, your dentist will send you home with a special kit containing professional whitening agents and custom-made trays designed specifically for your mouth! Provided you follow their instructions, you will have a beautiful new smile within a couple of weeks that can last for 2 – 3 years with proper care!
With so many available teeth whitening products and practices, it might feel overwhelming when trying to decide what works best for you. However, when comparing store-bought products with the professional kits provided by your dentist, the better choice is obvious: the take-home kit will get the job done.
About the Practice
Lifetime Dental of Agawam proudly serves patients and families in the area under the leadership of Dr. Frank Michitti! Dr. Michitti received his dental doctorate from The Ohio State University College of Dentistry and has completed courses at the prestigious Dawson Academy in Florida. He is also a Master of the Academy of General Dentistry. His practice offers a wide range of available services, including cosmetic options like teeth whitening. If you have any questions about the article or would like to schedule a visit, feel free to contact Dr. Michitti online or by phone: (413) 786-4400.