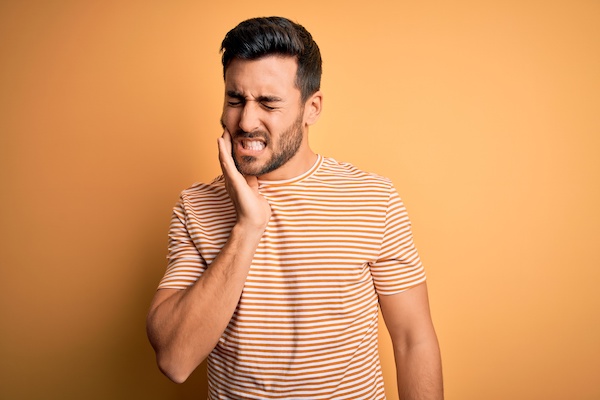 A dental emergency is something like a sudden toothache or a broken tooth that takes you by surprise and leaves you needing professional attention urgently. Unlike your routine, twice annual checkups and cleanings, these appointments are not planned for – and that may leave you wondering how your dental insurance coverage will work in these cases. Fortunately, most people can receive help from their providers. Keep reading to learn more about how dental insurance applies to emergency treatments. 
Dental Insurance for Emergencies
Dental insurance plans cover the full cost of some treatments, like preventive check-ups twice a year. Other dental procedures are covered partially or not at all. Most dental benefits do include partial coverage for emergency treatments that you receive at your dentist's or at an emergency dental clinic – as long as the dentist is in-network with your insurance. The dental office can often help you understand whether or not your insurance will cover the cost of treatment, and to what amount.
Examples of emergency treatments include:
Dental crowns
Dental bonding
Stitches for a wound to the soft tissue
Dental implants
Root canal
And more
Whatever urgent treatment you need, your deductible, out-of-pocket maximum and copay should not be any different than they are for routine dental care.
How to Prevent Dental Emergencies
Of course, the best way to plan for a dental emergency is to take steps to prevent it from happening altogether. There are a number of steps you can take to keep your teeth healthy. They include:
Brushing your teeth for two minutes, twice daily, and flossing once per day to prevent cavities and gum disease
Wearing a protective mouthguard if you play contact sports or grind your teeth at night. Doing so will shield your teeth from injuries caused by impact and excessive force
Visiting your dentist twice annually for a checkup and cleaning, or more often if it is recommended
Eating a balanced, nutritious diet and avoiding smoking or excessive drinking to keep your mouth fresh and healthy
Your dentist wants to help you maintain excellent oral health – and that means preventing emergencies and treating them quickly when they do occur. No matter your insurance situation, contact your emergency dentist right away for a toothache, break a tooth, or any other urgent situation.
Meet the Dentist
Dr. Michitti and the entire team at Lifetime Dental offer excellent dental care for patients of all ages. Dr. Michitti earned his dental degree at The Ohio State University College of Dentistry and is a Master of the Academy of General Dentistry. In addition to his formal training, he has years of experience transforming smiles for the better in Agawam. To learn more about Dr. Michitti or to seek treatment for a dental emergency, contact the office at (413) 786-4400.