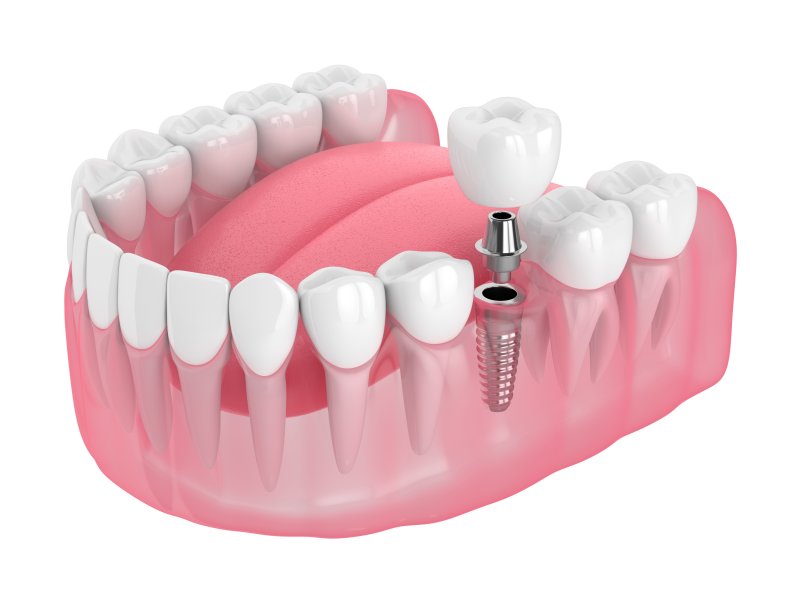 One of the biggest selling-points for dental implants is that they rarely fail in the long-term. In fact, the dental implant success rate is over 95%! Most people who get them can remain confident that their restored smile will last quite a while. As for why implants work so well, it isn't a secret — their placement relies on several factors that help boost effectiveness. To learn more, here's a summary of four things that make dental implants a highly successful dental treatment.
They're Made of High-Quality Materials
For starters, implants are made of high-quality materials. Their metal rods are durable titanium, allowing them to withstand a strong bite force. Meanwhile, their porcelain layers are lifelike and enamel-colored, helping the replacement tooth blend seamlessly with your other teeth. Working together, these two components are excellent at restoring the look and function of your smile.
They Use Advanced Technology
Most implant treatments today use something called cone-beam computed tomography (CBCT). This technology can learn the volume and density of your bones, ensuring precise placement of the implant post. Consequently, your dentist can plan out the procedure before surgery even begins.
Furthermore, some practices use a soft tissue laser to help manage the gums around your implant. By doing so, they achieve a natural appearance for your smile.
Excellent Dentists Place Them
The procedure's success is also partly due to implant dentists' ability. Given post-graduate training, continuing education with notable organizations, and years in the field, the practitioners are normally quite skilled. Even when dentists don't place the implant themselves, they prudently refer patients to specialists who can.
Being so knowledgeable, it's no surprise that those performing dental implant treatments often succeed.
They Preserve Your Jawbone
The dental implant procedure relies on a bodily process where your jawbone fuses with the prosthetic. Once you've healed, the artificial tooth essentially becomes a part of your gums and jaw.
Because of this fusion, your implant will remain firmly rooted in your mouth. That means it won't slip and fall out like dentures or dental bridges. Its continued stimulation of your jawbone will also ensure that it stays in place for years.
Dental implants' great success isn't a mystery. Remember the items above to know you have good reason to trust them!
About the Practice
Lifetime Dental is based in Agawam, MA. As led by Dr. Frank Michitti, their team offers trusted and personalized treatments for dental patients of all ages. These services are comprehensive, spanning preventive, cosmetic, and restorative dentistry, even including emergency procedures. Whether you need a dental checkup, a dental implant, or teeth whitening, this practice will deliver quality results. For more information or to book an appointment, reach them at their website or by phone at (413)-786-4400.