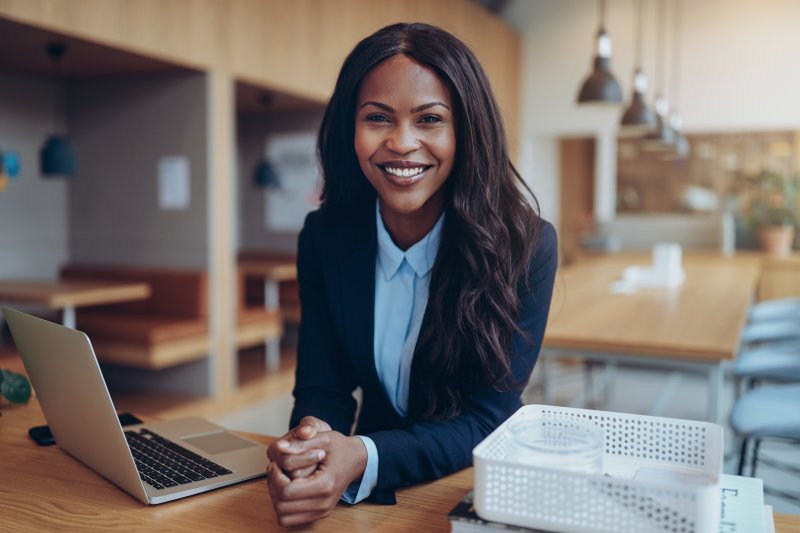 If you're unhappy with the current appearance of your smile, you don't need to settle for it. There is a wide variety of cosmetic solutions out there that can help you achieve the goals you have for your smile. Veneers are one of the most common options thanks to their numerous benefits and ability to leave you with a picture-perfect smile. Continue reading to learn more about veneers as well as the different materials they can be crafted from.
What Are Veneers?
Veneers are thin, tooth-colored shells that are placed over the front-facing surfaces of the teeth to cover up cosmetic imperfections. Veneers are made from strong, durable material with translucent properties in order to give the appearance of natural tooth enamel. A veneer can be applied to a single tooth, or you can get them on multiple teeth for a more complete smile makeover. In the end, you can achieve a smile that is free from stains, chips, small gaps, and even minor misalignment.
What Different Types of Veneers Are Available?
There are two main types of veneers that you can choose from. Here's what each one consists of:
Porcelain Veneers
This is the standard type of veneer that you hear about. Porcelain veneers were first invested in the entertainment industry to give movie stars a more flawless appearance on the big screen. This type of veneer consists of thin shells of porcelain that are custom crafted in a dental lab to be the perfect size, shape, and color to blend in seamlessly with the rest of your smile.
For porcelain veneers, the tooth must first be prepared. During this process, your dentist will remove a small portion of enamel to make room for the veneers. This prevents them from protruding and appearing bulky. Patients are given a temporary set of veneers until their next visit when their new restorations will be adhered to the teeth. With proper maintenance, porcelain veneers can last upwards of 15 years!
Composite Veneers
These are also known as bonded veneers. This process involves the use of a composite material to cover a damaged tooth on the front-facing side. Next, the material is smoothed and polished to create a natural, more perfected appearance. One of the main advantages of this option is that it is irreversible, as it doesn't require any protective enamel to be removed. With proper care, composite veneers can last anywhere from 5 to 10 years.
If you want to improve the appearance of your smile you have a variety of options. By scheduling a consultation with your dentist, you can come up with a solution that can help you achieve your smile goals!
About the Author
Dr. Frank Michitti earned his dental doctorate from The Ohio State University College of Dentistry and has completed more than 1000 hours of continuing education to keep his knowledge and skills sharp. He is a proud Master of the Academy of General Dentistry and affiliated with several other professional dental associations. To learn more about veneers or to schedule an appointment at his office in Agawam, visit his website or call (413) 786-4400.