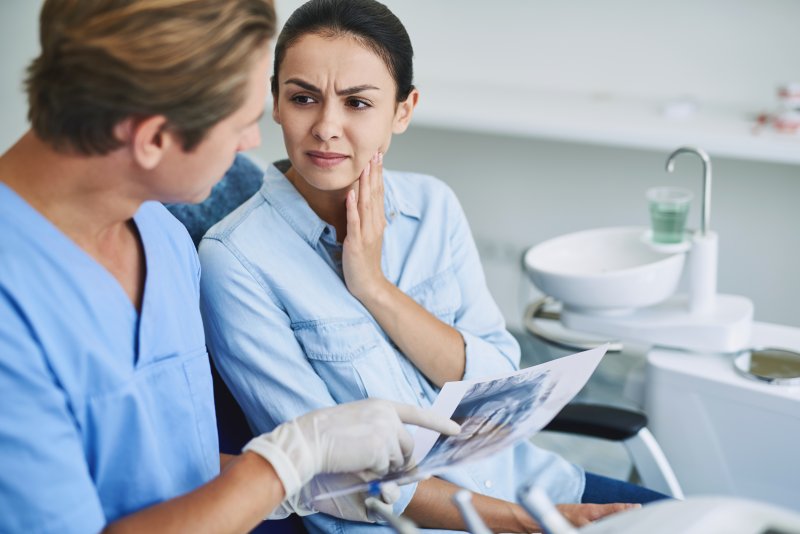 Chronic jaw pain can be a debilitating problem if left untreated. When seeking a professional for help, you may be unsure of where to turn. Finding someone who can easily navigate the temporomandibular joints and other nearby facial structures might seem like more of a medical doctor's arena. But what you may not realize is that dentists are considered to be ideal experts who can deliver adequate diagnoses and provide effective TMJ therapy. Here are three reasons why you will find it to be in your best interest to place your jaw pain in the hands of a dental professional.
Dentists Can Easily Identify TMJ Problems
Dentists who choose to pursue additional training as it pertains to the temporomandibular joints can become experts at identifying signs of TMJ or TMD (temporomandibular joint dysfunction). Although these joints exist outside the oral anatomy, they remain part of a person's facial structure, which dentists must be familiar with to properly diagnose a host of dental issues. Advanced technology also makes it easier for dental professionals to recognize inflammation as well as worn tooth enamel – two signs that TMJ is the culprit of the pain.
Dentists Can Recommend Appropriate Treatment
The most common form of TMJ therapy is an occlusal splint, which is a customized oral appliance worn by individuals who struggle with chronic jaw pain. Because inflammation of the joints can occur for many reasons, dentists are trained to provide reliable treatment options, especially when bite misalignment or bruxism are the reasons. If a person's bite is off, a dentist can alter the shape of their teeth to create more harmonious movement and function, which alleviates pressure on the jaw joints.
If the problem is bruxism, an occlusal splint can be created with the help of digital impressions to serve as a barrier between teeth to avoid clenching and grinding throughout the night.
Dentists Offer Solutions For Dental Problems Associated with TMJ
TMJ is commonly linked to other oral health problems such as worn tooth enamel, gum recession, and sensitivity. Because of the added pressure placed on jaw joints, a person's teeth will grind together, breaking down the enamel, forcing the gums back, and exposing more of the existing tooth root. Dentists have the knowledge, training, and experience to provide treatment for these problems so that individuals with TMJ can not only improve their oral health but embrace a better quality of life.
When it comes to addressing your TMJ, don't assume a medical doctor is the best person to turn to for help. You don't want to discount the expertise of your local dentist. By allowing them to examine your mouth and recommend appropriate treatment, you can save yourself valuable time and money along the way.
About the Author
At Lifetime Dental, Dr. Frank Michitti is recognized as a Top 1% Dentist for achieving Mastership status in the Academy of General Dentistry. Graduating from The Ohio State University College of Dentistry, he provides comprehensive dentistry to individuals seeking to improve their oral health. When patients arrive with chronic jaw pain, he possesses the training and knowledge to treat the issue using TMJ therapy and other appropriate techniques. If you are tired of dealing with constant facial discomfort, visit our website or call (413) 786-4400.