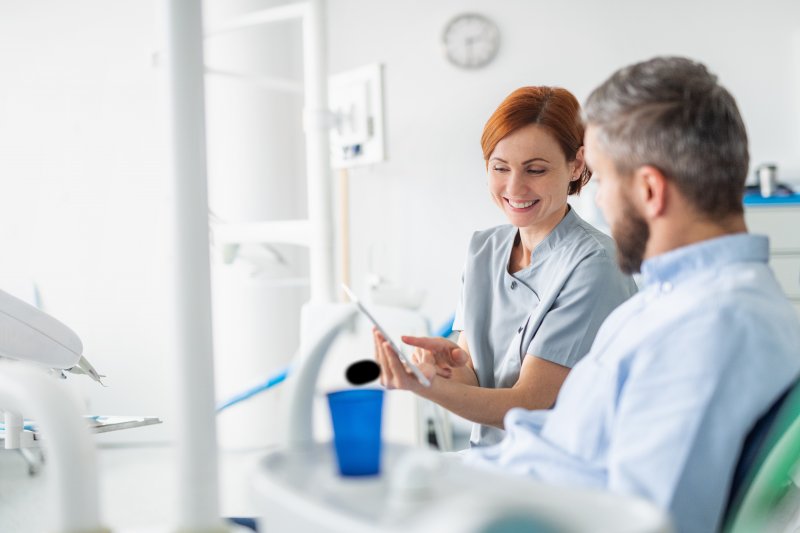 Do you struggle with one or multiple dental imperfections? Are you interested in improving your pearly whites? If so, then you'll want to find a cosmetic dentist you can trust. That said, there should be no room for error when it comes to your smile makeover. Keep reading to learn about four things to consider when picking a cosmetic dentist in Agawam!
#1: They Provide the Treatment You're Looking For
There are various kinds of cosmetic dental treatments, each designed to address specific flaws in your smile. Before deciding on a dentist, make sure they offer the services you're interested in. If you aren't sure which procedure you should get, take the time to research the treatments that are most popular for fixing the issues you're struggling with. You can even call the dental office and ask about the types of services that could help with your situation.
#2: You Feel Comfortable Speaking with Them
The last thing you want is to pick a dentist you aren't comfortable consulting about your oral health or smile goals. Be sure to find someone who will listen to your concerns and desired results. This will help you feel more comfortable and confident about the process as well as ensure you receive the look you're hoping for.
#3: They Have Office Hours & a Location That's Convenient for You
To have a stress-free experience in improving your smile, you'll need to be able to fit your cosmetic appointments into your daily routine. For this reason, you'll want to pick a dental practice that has office hours that work with your schedule. It's also best to choose a dentist who's closer to where you live or work, that way commuting to your appointments won't feel like a hassle.
#4: They Can Share a Smile Gallery of Their Work
One of the best ways to determine the right cosmetic dentist for you is to ask about before and after shots of previous patients. They should be more than happy to share photos of their talent, and you'll be able to confirm how the service you want looks on a real person. By looking at their smile gallery, you can determine what to expect and if they can meet your personal preferences.
You deserve to have a smile you can feel confident showing off! Keep these few tips in mind when choosing a cosmetic dentist in Agawam, and you'll be sure to have peace of mind when it comes to enhancing your pearly whites.
About the Author
Dr. Michitti studied at The Ohio State University College of Dentistry and regularly pursues continuing education to refine his skills and techniques. He's also a member of various prestigious groups like the American Academy of Cosmetic Dentistry and the Massachusetts Dental Society. He offers a vast collection of advanced and comprehensive treatments, including teeth whitening, dental bonding, gum recontouring, and veneers. If you'd like to schedule a consultation, visit his website or call 413-786-4400.