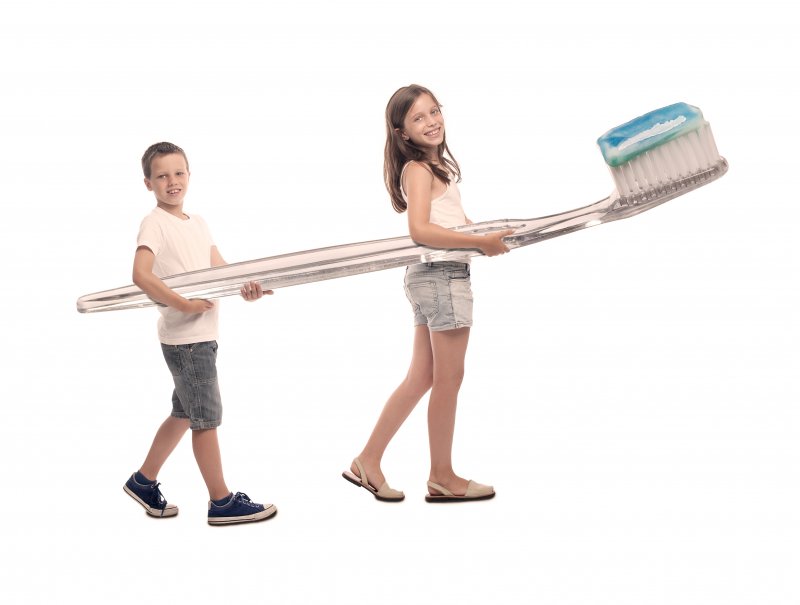 If you have kids, you're probably well aware that getting them to go to the dentist or to take care of their own teeth can be a serious challenge. Dentistry can be complicated and confusing for kids, so it's the role of parents to try and get them comfortable with oral healthcare as a concept.
One of the best ways to do that is to try and incorporate it into their playtime. There are toys designed to get children interested in dental care—here are a few examples.
Dental Tool Play Set
One of the most alienating things for kids who show up to a dental appointment is the tools that a dentist uses. That being the case, you can center playtime around getting your child familiar and comfortable with these tools.
By getting your child a dental playset, they can learn a little bit about what a dentist does and how they do it. You can even play dentist with your child, where you model for them how to be a good patient.
Dental Dolls
While it can be useful to play dentist with your child, you may not want to spend all your time lying still with your mouth open. If your child plays with dolls, there are sets designed with dentistry in mind that can facilitate that kind of play. There are even dolls with braces, so if your child is getting phase 1 orthodontics you might get them a doll that can celebrate that.
Tooth Fairy Dolls
A favorite of parents and children, the tooth fairy is a friendly face that can make tooth loss much less intimidating. If you want to get your children excited about their teeth, a tooth fairy doll can be a good way to do that. You might even get your kids a tooth fairy costume if they like to play dress-up.
Ask any dentist, and they'll tell you that their work is far from boring. They'll also tell you that it doesn't have to be scary. Hopefully, these toys will help you show your child that too.
About the Author
Dr. Frank Michitti had lots of trouble with his teeth as a child, so he's intimately familiar with how it feels to be sitting in the patient's chair. That empathy drives him to provide excellent dental care to his patients with a gentle touch. Dr. Michitti received his degree from The Ohio State University College of Dentistry. Since then, he has been recognized as a "Top 1% Dentist" for receiving the title of Master from the Academy of General Dentistry.
If you have any questions about how to get kids excited about dentistry, he can be reached at his website or by phone at (413) 786-4400.