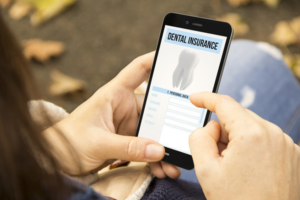 If you have dental insurance, you might sometimes find yourself wondering if your plan is actually worth the extra cost—it might not always feel like you're getting the most out of your plan. But the bottom line is that it's worth it to have dental insurance coverage, and it's also quite easy to make the most out of your available benefits. Here's a little more information about how dental insurance works and some of the advantages it grants you, along with some advice for ensuring that you're getting full value out of what your plan has to offer.
A Brief Overview of How Dental Insurance Works
Most health insurance plans don't include coverage for dental care; however, dental insurance plans function similarly to health insurance ones in that you pay a fee in exchange for benefits and coverage relating to a variety of services. Most plans follow a 100-80-50 structure, meaning that preventive care is often fully covered, many basic treatments are roughly 80% covered, and advanced procedures have around half their cost covered. This varies depending on the details of the plan.
There's also often a deductible that you must pay before coverage fully kicks in, occasional waiting periods, and annual maximums. But ultimately, these plans ensure that your smile is kept healthy and bright at a lower cost! They make dental care more affordable, and by doing so, help patients avoid costly and severe oral health issues in the future. These plans also mean you're more likely to receive the care you need!
Getting the Most Out of Your Dental Insurance Plan
Getting the most out of your dental insurance plan starts with visiting your dentist for routine preventive care. Since these visits are often fully covered by insurance plans, they won't ever feel like they're breaking the bank. Not to mention, they're instrumental in the prevention of issues that are expensive to treat. If you haven't already attended one of your dental visits this year, now is the time to schedule one!
Many dental insurance companies offer their clients various tools and means for taking control of their dental care and understanding their benefits, such as online portals and smartphone apps. Your dentist and their team are also happy to help you navigate the specifics of your plan so that you can rest assured you're making the most of your coverage. It's never too late to take advantage of your benefits—you're already paying for them, so put that money to good use and have something worth smiling about!
About the Author
Dr. Frank Michitti received his dental doctorate from The Ohio State University College of Dentistry and is a proud member of several professional dental organizations, including holding Mastership status in the Academy of General Dentistry. His practice in Agawam is excited to offer a wide range of preventive, cosmetic, and restorative options that are certain to help you and your loved ones achieve bright and white smiles! If you have any questions about the blog or you'd like to arrange a visit for you or a loved one, feel free to contact the practice online or over the phone for additional information. Telephone: (413) 786-4400.