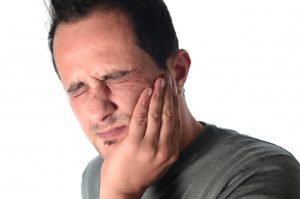 First of all, they can be very painful and stressful, but if you have a good dentist, dental emergencies don't have to stay that way for long. You way not be able to plan for the emergency itself, but you can be prepared for how to deal with pain and damage when a dentistry emergency does arise. Most importantly, don't rush to the emergency room. In many cases, your dentist will be able to provide the services you need right away at a much lower cost than a trip to the ER. Keep reading to learn more about emergency dentistry.

When Should You Visit an Emergency Dentist?
Many patients tell their dentist they didn't think their situation was considered an emergency. A good rule of thumb is that, if you think your pain or dental damage requires urgent treatment, your dentist should too. However, to set your mind at ease, the following are some of the most frequently treated dental emergencies:
Severe toothache or dental sensitivity that may indicate a need for root canal therapy

Broken or damaged teeth and dental restorations

Lost teeth and dental restorations

Facial trauma

Soft tissue lacerations
Benefits of Visiting the Dentist not the ER for Dental Emergencies
Patients often visit their local emergency room unnecessarily when a quick trip to the dentist could relieve pain and put the smile back on their faces. Some benefits to visiting your dentist and not the ER for dentistry emergencies include:
Save time with shorter dental office waiting periods compared with ours spent in ER

Save money compared with the high prices at ERs

Receive care from a qualified professional who understands dental health

Avoid exposure to illnesses like the flu that can be easily transferred in ER waiting rooms
Preventing Dental Emergencies
Of course the best option would be for patients to avoid both an emergency dental appointment or a trip to the ER altogether. Some things you should keep in mind to prevent dental emergencies include:
Do not chew nails, ice, pen caps, or other hard objects

Do not use your teeth as tools to open packages or crack nuts

Do carefully brush and floss your teeth each day

Do visit a trusted dental office twice a year for examinations and teeth cleanings
Meet Dr. Frank Michitti
For Feeding Hills families, the Lifetime Dental team is happy to provide same day emergency care for our patients. Simply call our regular office number and follow the instructions to reach one of our team members after hours. In many cases, we're able to see you on the same day you call, and we will always walk you through first aid and pain management over the phone. Dr. Frank Michitti has decades of dental experience, and he will put his knowledge and skill to work helping you through your dental emergency. If you are ever concerned your dental emergency is life threatening, you may need to proceed to the nearest emergency medical clinic. Our team will be happy to help you as soon as we know your life is not at risk.